در كشوری در آستانه‌ی جنگ داخلی، زن و مرد جوانی همديگر را می‌بينند. «ناديا» كه زنی جسور، احساساتی و مستقل و البته خوش‌قلب است، «سعيد» را در دام عشق خود گرفتار می‌كند. آن‌ها رابطه‌ی عاشقانه‌ی مخفيانه‌ای را آغاز می‌كنند و در بحبوحه‌ی ناآرامی‌های شهرشان به هم نزديك می‌شوند. وقتی آتش جنگ شعله‌ور می‌شود، ايست‌های بازرسی سرتاسر شهر را پر می‌كنند و صدای انفجار، سكوت شهر را در هم می‌شكند. آن‌ها شايعاتی درباره‌ی درها می‌شنوند، درهايی كه می‌توانند در چشم‌به‌هم‌زدنی انسان‌ها را به كيلومترها آن طرف‌تر منتقل كنند. زمانی كه خشونت به اوج خود می‌رسد، «ناديا» و «سعيد» به اين نتيجه می‌رسند كه ديگر چاره‌ای ندارند، مگر آن‌كه زادگاه خود را رها كنند و وارد يكی از اين درها شوند... ؛
---
خرید کتاب فرار به غرب
جستجوی کتاب فرار به غرب در گودریدز
---
معرفی کتاب فرار به غرب از نگاه کاربران
"When we migrate, we murder from our lives those we leave behind."
I thought this book was
quietly brutal
. And quietly beautiful, as well.
If youve come here looking for magical realism, I would advise against it.
Exit West
contains only the barest of fantastical elements - essentially, metaphorical doors or portals that symbolize the migrant experience. This is not explored in any depth and serves only to propel the characters from their unnamed homeland to Greece, then London, then America.
Exit West
is really about the relationship between the young couple, Saeed and Nadia, and how their experiences as migrants in foreign countries affects who they are and what they need. Held together by a shared past, they try to cling to one another, even as they grow into very different people. Its
subtle and exquisitely bittersweet
.
The book starts in a country in the middle of political turmoil. The country is not named, but that is not really the point, for it could be any country in the middle of crisis. Any country that forces its people to try to seek out a better life elsewhere. When Saeeds mother is killed and the threat of violence becomes too much, Saeed and Nadia talk to a man who promises to get them out.
They are both irreparably changed by the move to new places that are at once both comforting and unwelcoming. I think the power of this book lies in the
lack of manipulation and sentimentality
. In many ways, its just a love story between two vibrant, pot-smoking young people who are affected by forces beyond their control.
It is these kind of quietly moving stories that affect me most of all. Authors who try to create dramatic, tear-inducing scenes never move me emotionally, but those who craft scenes of gentle truth can totally rip my heart out. And thats exactly what happened here.
Blog
|
Facebook
|
Twitter
|
Instagram
|
Youtube
مشاهده لینک اصلی
---
I want to shove this book into everyones hands and say, @READ
[email protected]
Undoubtedly the best book Ive read so far this year and one of the best I will probably read in 2017. Hamids writing is lush and evocative and so, so beautiful. The story of immigration is incredibly important for today, but its told in a timeless fashion; the magical realism is done so tastefully and imaginatively and works so well for the story. He probes into the minds of our two main characters, Nadia and Saeed, in such a way that you truly inhabit their experiences. Its a touching and powerful story that I think will be getting a lot of buzz this year, as it deserves.
مشاهده لینک اصلی
---
I rarely ever do this, but Im rating and reviewing this even though I havent finished it. I just cannot continue.
Exit West
is one of the most bitterly disappointing and downright awful novels I have read in a long while.
The novel begins with Nadia and Saeed, a couple living in an unnamed Middle-Eastern city. This setting and story is what we come to expect from Hamid, who also wrote the flawed but admirable
The Reluctant Fundamentalist
. The city is crumbling around Nadia and Saeed, blackouts are frequent, the water supply is often cut and drones hover overhead at all times. But yet, despite these enormous setbacks and struggles, they live on. If the novel were just the couple and their fight to live in their city, then what a wonderful book it would have been. I truthfully absolutely loved these initial scenes. They are a fascinating study of a couple in wartime. But then Hamid fucks everything up.
Hamid, possessed by his own ego and the spirit of Salman Rushdie, decides that this perfectly serviceable novel needs something extra. A little bit of magic needed to be injected into the story. Literally. For some unknown reason, Hamid has these magical doors pop up all around the world. Doorways that lead you to anywhere in the world. You step into a door in the Middle East and suddenly you are on Mykonos. This concept sounded familiar to me, but I couldnt pinpoint it exactly. So I read on.
It is inevitable that our couple is shown to one of these doors and are whisked away from their city and their lives. The second they step foot into the magical door is when the novel goes from fairly good to absolute shit. Why did Hamid add this
ridiculous
conceit to this novel? Why would he sabotage himself like this? I tried to ignore all door nonsense, but then it happened again. Hamid completely abandoned his great story of a couple in wartime to focus on his stupid doors. And then it hit me. I knew where I had seen this concept before.
Its Monsters Inc.
This book is fucking Monsters Inc.
The moment I realised this I just could not continue. I had to end it. And thus we are here. Id like to say that Im not angry, Im just disappointed but I
am
angry
and
disappointed. Hamids ridiculous urge to write magical realism is possibly one of the most ill-fated attempts at cross-genre literature ever. It could have been so great if his editor had just said, hey Mohsin, you have a great novel here but all this door shit has to go. Its a shame. Think of what we could have had.
مشاهده لینک اصلی
---
Sam
, I have you to thank for this one.
@In a city swollen by refugees but still mostly at peace, or at least not yet openly at war, a young man met a young woman in a classroom and did not speak to
[email protected]
So begins Mohsin Hamids extraordinary new novel,
Exit West
. At once both sharply current and dreamily magical, this book is social commentary, fantasy, and an emotion-laded look at how we crave connection even in the most chaotic, the bleakest of times.
While reading this book, all I could think of was:
مشاهده لینک اصلی
---
Very fascinatingly, I think I would have liked this book more if I had never read the synopsis.
The synopsis makes it sound like were going to have two lovers who are in a city that is becoming a war zone and then discover magical doors that lead them far away and its hard but they have each other. Thats definitely what happens... but its also really not what happens. Id say thats the first third of this book. If I were to give a synopsis it would be: Two people meet and because their city becomes a war zone they find themselves as refugees that arent sure about their premature dependancy on each other. Do you see how thats the same but also really different?
Did I think this book was great? Yes. Mohsin Hamid is a great writer who had a great idea and really knows how to deliver subtle but powerful moments. His story of these refugees, and refugees from all over the world, actually exposed me to a new way of thinking. I think reading this book made me a better person. You know how people often say that they read books because they want to learn about new perspectives? This is it. This will teach you to empathize, to consider others more complexly.
And so I feel cheated in a way. Had I actually known that I was going to be reading about two people suffering immensely as they find themselves stranded around the world in a new relationship that theyre not sure about rather than thinking I was reading about two lovers who are on a hard but whimsical tale I wouldnt have kept thinking @wait, this isnt what I thought...
[email protected]
while reading it.
Thats the power of marketing. When I look at this book on my shelf now Im just a little confused. I feel like I need to read it again with my expectations shifted.
مشاهده لینک اصلی
---
کتاب های مرتبط با - کتاب فرار به غرب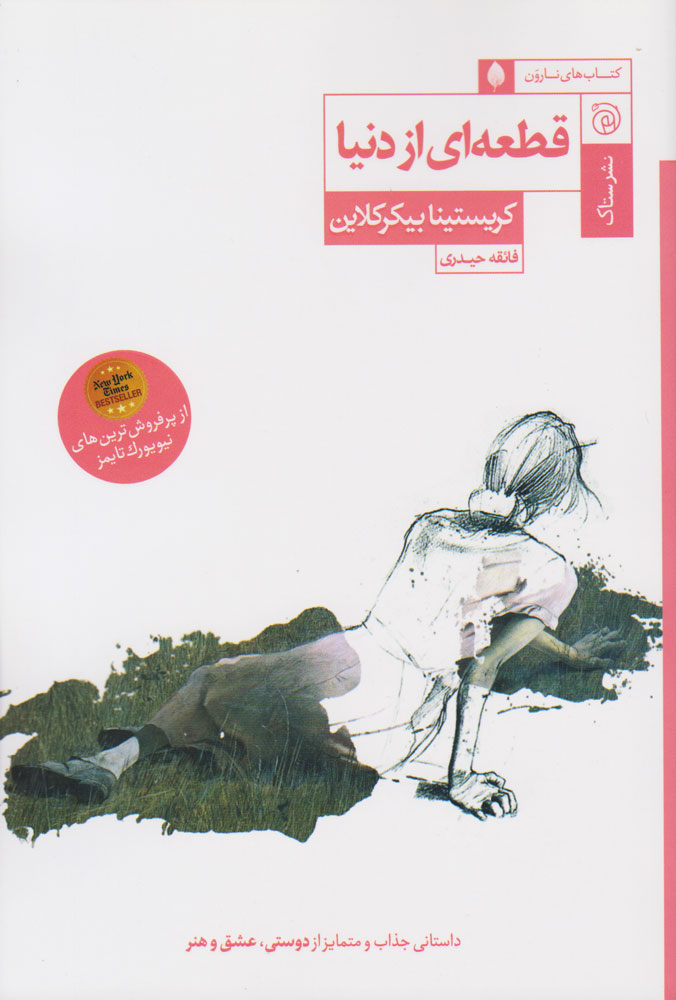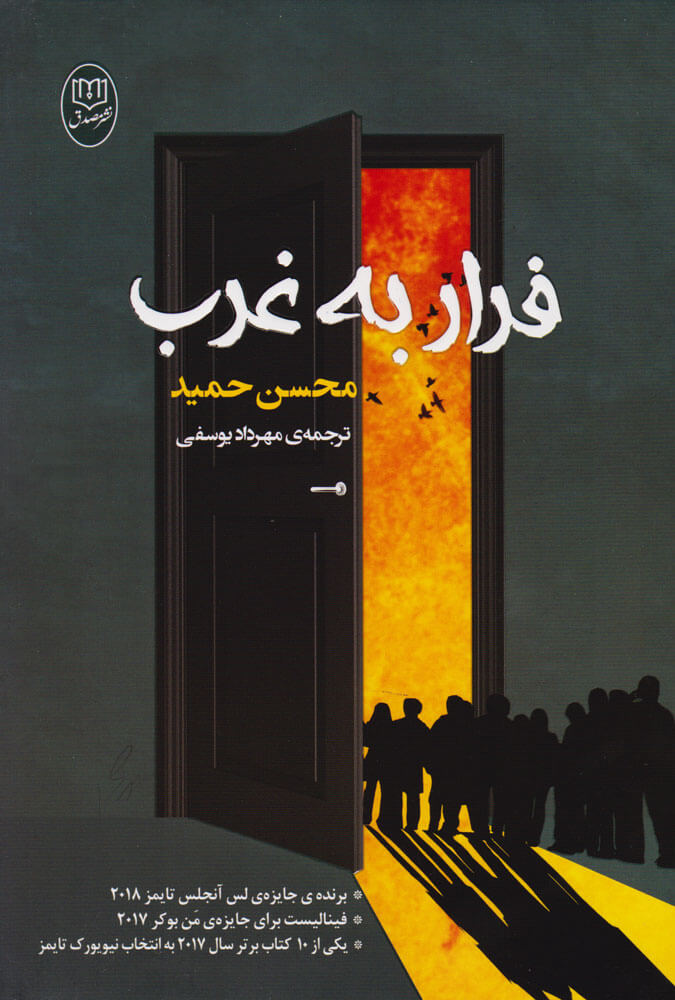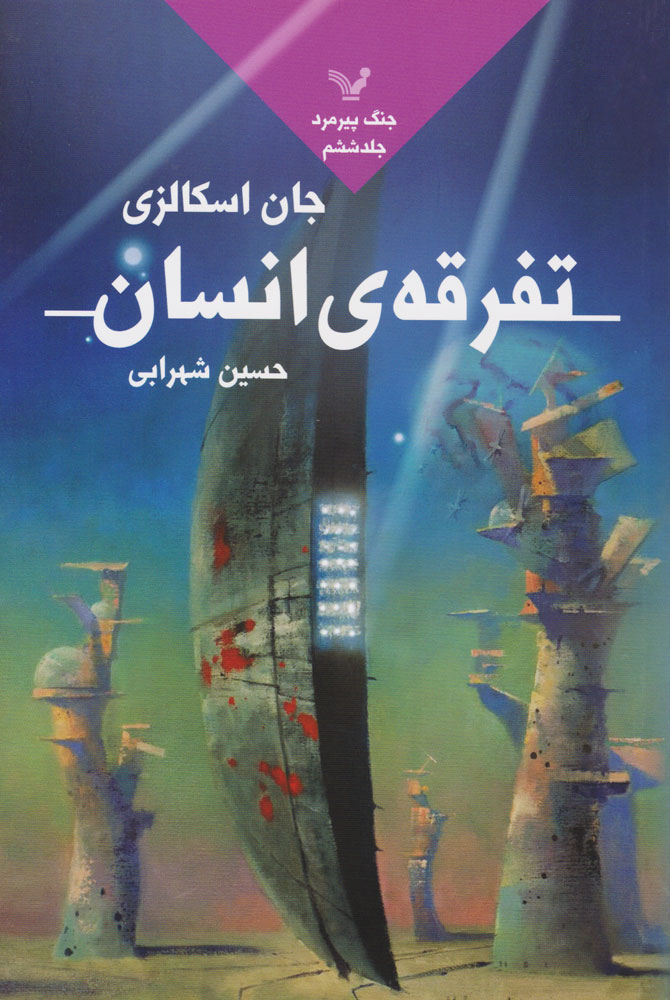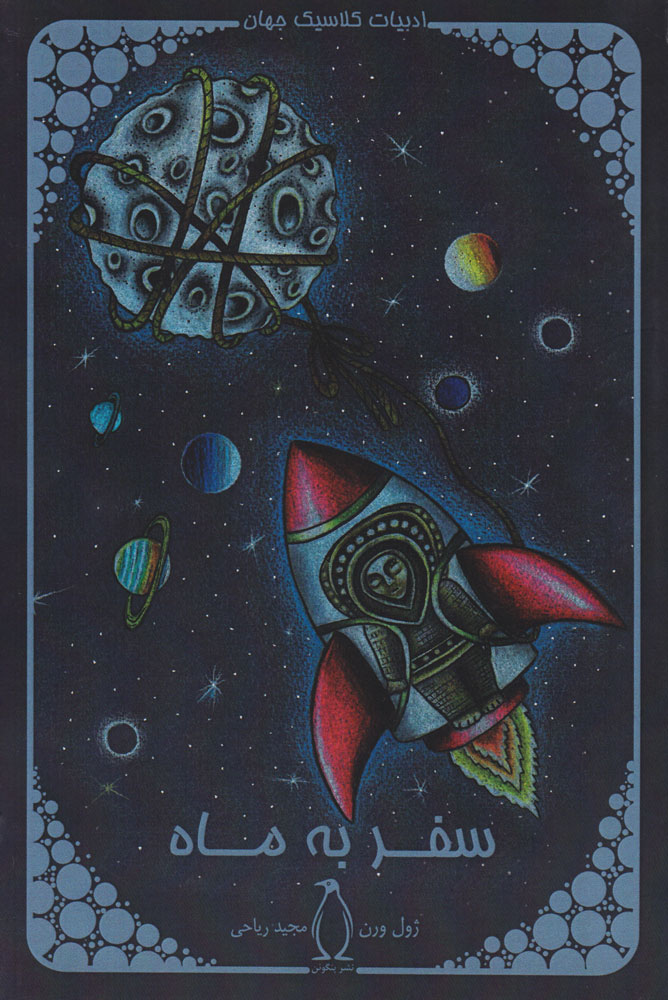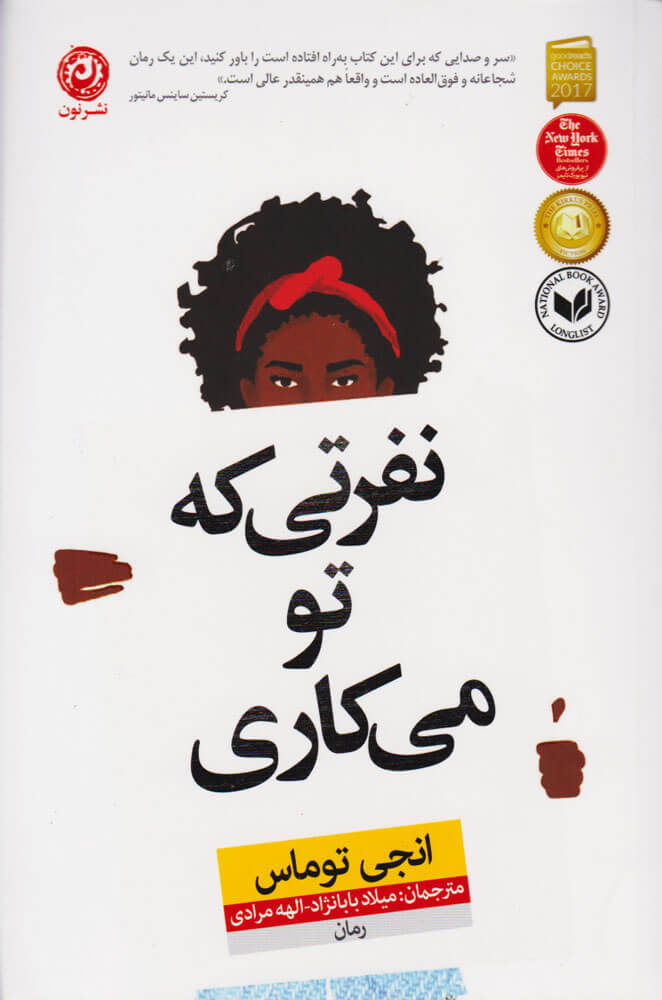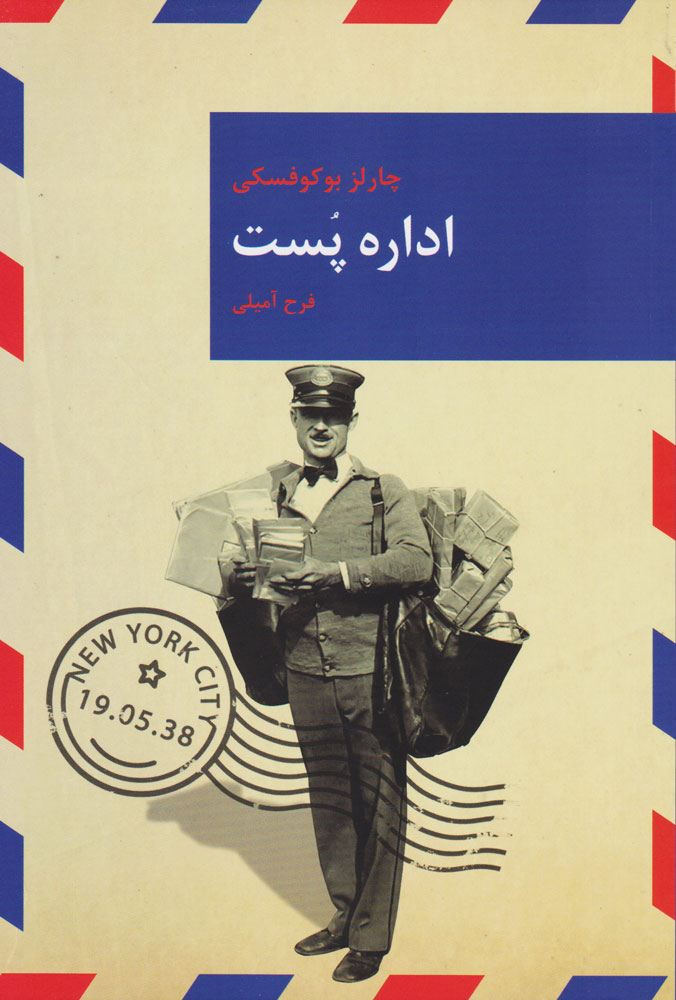 ---
---